Circulation
Policies
How do I ...?
Always remember to bring your Salve ID card to be able to...
Check out books
Check out reserves
Make photocopies
Print from computers
Request books from other library


Your library barcode is the 14 digit number on the bottom of your Salve ID card. Please note that your library barcode is not the same as your student ID number.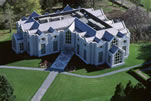 Circulation Desk:
401-341-2291

Information for:
eSalve
Faculty
First year students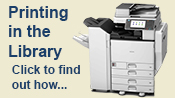 New Arrivals

New databases