Directions to McKillop Library
Click for campus directions via Google Maps.
RIPTA Trolley
Take RIPTA Trolley #67
Click for Inbound schedule | Click for Outbound schedule
Driving directions
From Bellevue Avenue, take a left onto Shepard Avenue, then take the second left onto Ochre Point Avenue. Visitors may park in the parking lot in front of the library when classes are not in session.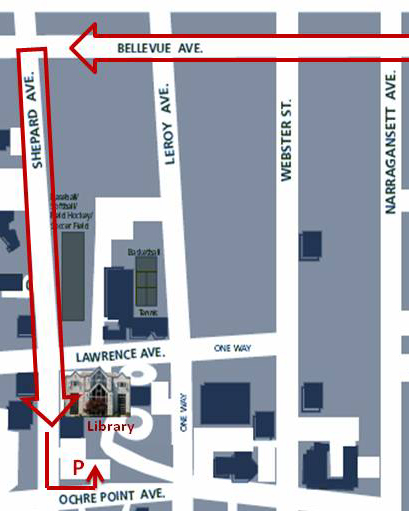 Click here for a full map (PDF)
.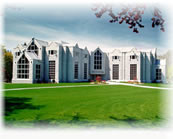 Information Desk:
401-341-2289

Circulation Desk:
401-341-2291

Library directory


"The McKillop Library's mission is to support the Salve Regina University community in developing lifelong skills in critical thinking, research and information literacy, by providing distinctive collections, services, facilities and programs."

Contact the library:

McKillop Library
Salve Regina University
100 Ochre Point Avenue
Newport, R.I. 02840-4192

Tel: (401) 341-2330
Toll-free: (800) 388-6139.
Fax: (401) 341-2951

Web Site: http://library.salve.edu


Information for:
First year students
Graduate students
Faculty


New arrivals
New databases