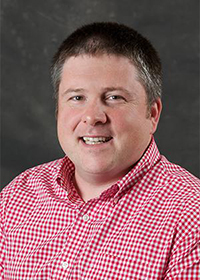 Dr. Jon Marcoux
A Plantation on His Own Land in Carolina: The Archaeology of Lord Ashley's St. Giles Kussoe
Jon Marcoux, assistant professor of cultural and historic preservation at Salve Regina University, will present the preliminary results of the 2013 Salve Regina University archeological field season at the site of St. Giles Kussoe -- one of the earliest plantations in the Carolina colony (ca. 1674-1685).

Marcoux will discuss the discovery of what could be the oldest intact brick foundation in the Carolinas, the search for a suspected defensive moat surrounding the site, evidence for trade with Native American groups, and various artifacts associated with the daily lives of Europeans, enslaved Africans, and resident Native American traders.

Marcoux, a graduate of Vanderbilt University, received his master's degree in anthropology from the University of Alabama and Ph.D. from the University of North Carolina at Chapel Hill.

View lecture online ...