The Janet L. Robinson Curriculum Resource Center on the second floor of the library offers a wide range of children's books. To find a children´s book:

1. Enter a keyword or title in the "search catalog" search box at the library website.
2. On the results page, click on Modify search on the top navigation bar.
3. Under add limits choose Curriculum resources.

When viewing your search results, look for books with the location of "Salve Curriculum Library" which will be located on the second floor. To find a book on the shelf, use the call number, which is included in the catalog record. Books located in the Curriculum Resource Center may have the locations of Salve Curriculum Library or CurrLib Reference. Books located at other HELIN curriculum libraries can usually be requested.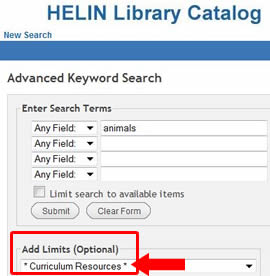 Another way to find children´s books is to enter a keyword for the topic you are looking for in the search box, and then enter the word "juvenile" in the second search box. (Library of Congress subject headings frequently use the term "juvenile" to refer to children´s books.) Limit your search to "Salve Regina University" using the drop-down menu labeled "Collection." Books with the location of "Salve Curriculum Library" are usually education-related or pre-K to 12 appropriate.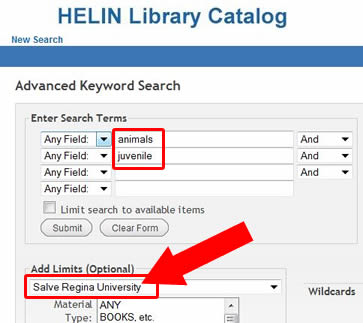 Have more questions? Ask a librarian
at 401-341-2289.