First Year Library Orientation
Welcome to McKillop Library and Learning Commons!
You told your parents that you'd spend some time at the library --- we're here to help you make the most of that time. On this page you'll find highlights of (just some of!) what we have to offer you during your time here at Salve.
Always remember to bring your Salve card!
The 14 digit library barcode on your Salve card is your key to library services. Such as ...
checking out books or reserve materials,
requesting a book from another library,
making photocopies.
Your barcode is located at the bottom of your SALVE card and has the following format:
23759xxxxxxxxx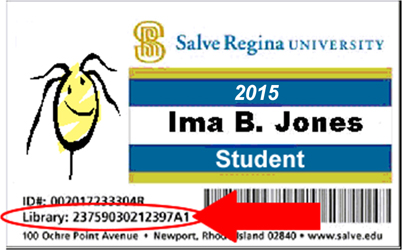 The library is part of a consortium: HELIN (pronounced as "Helen").
You should be able to find what you need at the McKillop Library, but if you need a particular item that we don't have we can get it for you.

The McKillop Library is a member of the Higher Education Library Information Network (HELIN). In addition to Salve Regina University, nine other academic libraries in Rhode Island belong to this consortium: Brown University, Providence College, Rhode Island College, Roger Williams University, University of Rhode Island, Bryant College, Community College of Rhode Island, Johnson & Wales University and Wheaton College. HELIN libraries share an automated library system that includes an online catalog.

What does HELIN mean to you? Access to more resources! You may use any of these libraries for your research and check out their materials on your Salve card. Search the HELIN online catalog. You can ask to have the materials you find delivered to McKillop Library with just a click of the Request button. Simply enter your name, library barcode, and choose the location (Salve Regina University) to which you would like the material delivered and you'll have it in 48 hours (excluding weekends).

Journals, Magazines, Periodicals, Serials
We subscribe to over 22,000 periodicals, journals and magazines many of which are full-text online. There are also nearly 100 databases that index several thousand journals and newspapers. Many of the major databases contain the full text of these articles. So if your professor's assignment is to find articles from scholarly journals on your topic, not to worry! We've got you covered! Adobe Acrobat Reader is needed to view many of the full-text articles in PDF format.

Printing & Scanning in the Library

Scanners:
1st floor: 1 HP (PC)
Room 204: 1 scanner - 1 HP (PC)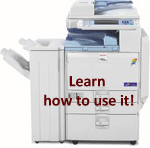 Multifunction Printer/Copier/Scanner :
UCL (Garden Level): 2
First (main floor): 2
Second floor: 1
Third floor: 1
Features available:
Print in black & white and color.
Double-sided (duplex) printing
Copy
Scan to email feature
Printing from Salve laptops over the wireless network (students only). Please loginto MySalve and select "My Printing" from the left sidebar to download the print drivers needed for laptop printing (PC laptops only).
Black & White printing costs .10¢ per side of page;
Color printing costs .25¢ per side of page
(The $20.00 printing allotment, allocated each semester, includes 200 sheets of single-sided black & white printing or 100 sheets of double-sided black & white printing. Please note that color printing will deplete the number of allotted pages faster.)
Book a Study Room
We have four study rooms for student use and they are bookable online!

Some things to note when booking a room:
Rooms may be booked for today, tomorrow, and/or the day following tomorrow.
Study rooms can be booked for a maximum of three consecutive hours.
If a study room is not reserved, then it is available on a first-come-first-served basis.
Priority is given to groups of three or more people.
Each study room can accommodate about 8 people comfortably, and can accommodate up to 12 with additional chairs.
Study rooms may not be used for regular classroom meetings.
Need a projector? Headphones? Memory Card Reader? Etheret Internet Cable?

We've got you covered!



Bring your ethernet cable with you to the library! Wireless connections may fail during the studying period due to the high number of laptops in the library. Connecting through a data port using an ethernet cable will keep you connected. You can also check-out ethernet cables at the circulation desk.



Need headphones?
Sanitary, single-pack earbuds are now for sale at the Circulation desk for $1.00 each. Of course, you can still borrow a pair of headphones with your Salve ID.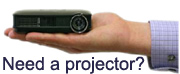 Check-out a small portable projector at the circulation desk. Hook it up to your laptop or portable device and project on the wall. Use in any study room!
Did we mention?
Message from the Library Staff ...
We are looking forward to seeing you when you arrive on campus. You'll be coming by to work on your research paper as part of the New Student Seminar. Remember, there are always friendly librarians to help you find what you need!
Ask at the Information Desk, call (401) 341-2289, or submit a question online if you need assistance.
There is always something new going on at the library! Check out our home page often!
Call us at (401) 341-2289
or toll-free 1-800-388-6139
Text us at (401) 324-9LIB (9542)
Chat with us at username salvelibrarian
on AIM, Yahoo, Google Talk, or Windows Live
(or use the Meebo chat widget below and on many library web pages!)
E-mail us at salvelibrarian@salve.edu
(Please allow 2-3 business days for a reply)
Information for:
First year students
Graduate students
PhD Students
Faculty
McKillop Library provides:
Over 100,000 volumes of booksand other materials.
24/7 internet access to online resources
Over 100 databases
Thousands of journal articles available full-text online
Wireless networking throughout the library
Research and technical assistance at the information desk
Something for everyone!