IN THIS ISSUE
E-CONNECTION
Features:
Electronic Classroom
- For the new millennium
Electronic Document Delivery
- For faculty.
Electronic Databases
- Ebsco and more.

What's new:
New Kid on the Block!
-Curriculum Resource Library
Wireless Laptops
- Borrow at circulation.
Academic Liasons
- Meet your liason!
More JSTOR
- Arts & Sciences II Collection

How to:
Spring Workshops
- Sign up and learn.
---
CHECK OUT A WIRELESS LAPTOP!
Coming soon …Three laptops will be available for checkout from the circulation desk. The laptops are set up with all the resources available on the library's computers, plus Microsoft Office 2000. Borrowers can checkout the laptop for two hours at a time, and will be restricted to in-library use only. Access to the Internet will be available on the first floor through a newly-installed wireless network. Printing will also be available from these laptops.


Top



---
NEW KID ON THE BLOCK!
By Christine Bagley, Curriculum Resources Librarian
Christine Bagley, formerly responsible for Interlibrary Loan Services, has assumed the responsibility of developing the Curriculum Resource Library and providing reference and instructional services to all users of the collection. "My goal is to make life easier for Education majors and Faculty. Some of the ways I hope to accomplish this include
· adding many new non-fiction titles to the collection and multiple copies of all award winning titles,
· providing personalized research assistance to walk-ins and appointments,
· setting up a Teacher's Art Preparation Center to offer supplies and space for making classroom teaching aids,
· creating bibliographies and subject lists for expanded access to educational materials.
Christine will be working with Sister Sheila O'Brien in the Curriculum Resource Library which is located on the third floor of McKillop Library. Christine may be contacted at 341-2375 or 341-2277.
Top
---
JSTOR ARTS & SCIENCES II COLLECTION
JSTOR has recently announced that it has begun to release titles in the Arts & Sciences II Collection. More than 50 of a projected 100 new titles have been added, in disciplines such as History, Economics, and Asian Studies as well as titles in new disciplines, such as Classics, Archaeology, and African, Latin American, Slavic, and Middle Eastern Studies.

With the following new titles, the McKillop Library provides online, full-text access to the complete archive of over 170 scholarly journals.


·Annals of the Association of American Geographers
·Asian Survey
·Biometrics
·British Journal of Middle Eastern Studies
·British Journal of Political Science
·Brookings Papers on Economic Activity
·Brookings Papers on Economic Activity: Microeconomics
·Canadian Journal of Economics
·Comparative Studies in Society and History
·Economic Geography
·Economic History Review
·Economica
·Europe-Asia Studies
·Gender and Society
·Hesperia
·Hispanic American Historical Review
·The Historical Journal
·History and Theory
·International Affairs
·International Economic Review
·International Journal of African Historical Studies
·International Journal of Middle East Studies
·International Migration Review
·International Security
·International Studies Quarterly
·The Journal of African History
·The Journal of British Studies
·The Journal of Conflict Resolution
·Journal of Interamerican Studies and World Affairs
·The Journal of Interdisciplinary History
·Journal of Japanese Studies
·Journal of Labor Economics
·Journal of Latin American Studies
·Journal of Modern African Studies
·Journal of Palestine Studies
·Journal of Southern African Studies
·Latin American Perspectives
·Latin American Research Review
·Mershon International Studies Review
·Middle East Report
·Modern China
·Pakistan Forum
·Political Theory
·The RAND Journal of Economics
·The Russian Review
·The Sixteenth Century Journal
·Slavic Review
·Social Forces
·Sociological Methodology
·Sociological Theory
·World Archaeology





Top



---
SIGN UP FOR A WORKSHOP!
Call ext. 2289 to register, sign up in person at the Reference Desk at the McKillop Library, or online. All workshops meet in the Electronic Classroom (Room 106) on the first floor.

EBSCOHOST ACADEMIC SEARCH PREMIER
MON FEB 11 10:00-10:50
THU MAR 21 3:00-3:50

HELIN CATALOG SEARCHING
WED FEB 13 10:00-10:50
TUE FEB 26 3:00-3:50

EVALUATING INTERNET SITES
THU FEB 28 3:00-3:50

BASIC INTERNET SEARCHING
THU FEB 21 3:00-3:50

IMP EMAIL
THU FEB 7 10:00-10:50
MON MAR 4 10:00-10:50

Top



---
LIBRARY HOURS
Sunday
12:00 p.m. - 12:00 a.m
. Monday-Thursday
8:30 a.m. - 12:00 a.m.
Friday
8:30 a.m. - 5:00 p.m.
Saturday
10:00 a.m. - 5:00 p.m.
Library hours will vary for holidays and intersessions. Call ext. OPEN (6736) for current information.
IMPORTANT PHONE NUMBERS
Library Main Number
341-2330
Circulation Desk
341-2291
Interlibrary Loan
341-2379
Reference Desk
341-2289
Recorded message
of library hours
341-6736


LIBRARY ADDRESS Salve Regina University
McKillop Library
100 Ochre Point Avenue
Newport, Rhode Island 02840-4192 USA
(401) 341-2330
Fax: (401) 341-2951
Web: http://library.salve.edu
---
McKillop Library newsletter will be published each semester to share news from library departments about policies and procedures, the latest acquisitions, databases and technology, training sessions being offered, and other news.

Comments and suggestions may be addressed to the attention of Cathy Rowe, Editor, at the address above or by e-mail to rowec@salve.edu.
Contributors to this issue:
Christine Bagley
Kathleen Boyd
John Lewis

Cathy Rowe
Olga Verbeek
Previous Issues:
FROM THE DIRECTOR ...
Welcome to 2002! There are several exciting new developments in the library.
The library has substantially increased access to electronic full-text journals by switching our primary database provider from ProQuest to EBSCO. The contract with EBSCO gives us access to current full-text materials from close to 5,000 scholarly journals. This content may be searched and viewed directly from the user's computer. In addition, the EBSCO interface provides a uniform search engine to locate relevant materials across twelve major databases supporting a variety of disciplines. For more information, see the article in this issue.
The library has also added the entire run of the complete issues of an additional 50 journals to its JSTOR electronic database. In addition to the original Arts and Sciences collection of 117 full-text titles purchased last year by the library, we will have access to an additional 100 arts and sciences titles by this coming summer.
Wireless connection to the internet has come to the library. A wireless access point has been installed on the main floor, and this semester we will begin loaning laptops equipped with wireless cards to be used in the library. It is planned that this wireless network will eventually be expanded to the entire building, allowing anyone with a wireless laptop connection to gain full access to the network and library resources.
This promises to be a busy semester. As always, please contact me with your suggestions.
AN ELECTRONIC CLASSROOM FOR THE NEW MILLENNIUM
By Cathy Rowe, Instructional Services Librarians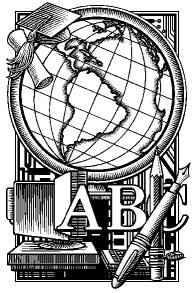 The Electronic Classroom at the McKillop Library is always jumping this time of year. Classes of freshmen are introduced to the wide range of online resources that they will soon begin to rely on throughout their academic careers. Upperclassmen are given assistance with research strategies for their semester projects. Graduate students are offered instruction on subject-specific databases and off-campus access. Faculty and staff workshops are offered on the EBSCOhost database, searching the library catalog, and navigating the World Wide Web. There's something for everyone and the action takes place in Room 106, the Library's Electronic Classroom.
Exciting new technology has recently been added to update the classroom and give it far greater flexibility. The Information Age is upon us and the McKillop Library is prepared to meet the challenge. Information comes in an ever-growing array of formats: three dimensional objects, print documents, transparencies, online resources, digital pictures, and video to name a few. A visual presenter will make all of these formats viewable in sharp detail to a class of students. The ELMO high-resolution visual presenter is a sophisticated video capture system to display any material from paper documents, 3-D objects, slides, negatives, or transparencies through any TV/Video monitor or other display device. Image rotation as well as downloading and storing captured images to a PC hard drive are but a few of the numerous features.
Presentations can be viewed by students while they are going on or recorded and stored for future use. It can even be used for video teleconferencing. Exciting applications for distance education are being explored.
In addition, an Epson ceiling-mounted projector that will display full-color images and video will also be installed. It can be connected simultaneously to up to three image sources: two computers or workstation sources, plus one video source, such as the visual presenter, a VCR, DVD player, camcorder or digital camera. It can also be connected to audio for each image source.
The classroom will also be equipped with a teaching station, VCR and speakers for maximum flexibility for presentations. Additional workstations have already been added bringing the total to twenty one computer workstations with Internet access. The project is nearly completed, so come by and check out the new classroom during the Spring semester.
ELECTRONIC DOCUMENT DELIVERY SERVICE IMPLEMENTED FOR FACULTY
By John Lewis, Head of Reference Services
The McKillop Library has implemented a document delivery pilot project for Salve Regina University faculty members for the Spring 2002 semester. Through this service, faculty members will be able to get delivery of journal articles to their desktop within 48 to 72 hours. This service is being offered by the library as a pilot project, to gauge faculty interest and to determine the expense of such a service. It will be offered through May 2002. The service is available for all faculty members, both full-time and adjunct.
Document delivery will be provided by the Infotrieve Corporation. Faculty will be able to order journal articles through several methods. There will be a link in all EBSCO databases that will allow instantaneous ordering of articles. By entering in their library barcode as username and their last name as password, faculty will be able to self-initiate journal orders. The Infotrieve web page can also be directly accessed and a journal order placed using the Infotrieve order form. Faculty members also can send requests to the McKillop Library using the Interlibrary Loan Request form on the McKillop Library web page.
Faculty will have two options for article delivery. Articles can be delivered to the desktop through e-mail, or a hard copy can be sent through inter-office mail.
Other document delivery services will also be available to faculty in the Spring semester. Faculty members will be able to order dissertations through Dissertation Express and receive unbound copies within 72 hours. Document delivery of ERIC articles will also be available through the ERIC Document Reproduction Service. Electronic ERIC documents will be received within 72 hours while paper copies will take 7 to 12 days. Dissertation and ERIC requests can be sent using the McKillop Library InterLibrary Loan Request form.
There will be no expense for any standard Interlibrary Loan requests for faculty during the spring semester. All services will be free of charge during the pilot project. Faculty will receive a memorandum with further details on these services at the beginning of the semester. Also you can contact John Lewis at x2687 or through email at mailto:lewisj@salve.edu if you need any additional information on these services.
ONLINE DATABASE NEWS
By John Lewis, Head of Reference Services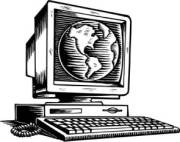 The McKillop Library has made significant changes to its line-up of online databases this year. Several new databases have been purchased and many databases have been switched to different vendors. The result is more databases for students and faculty to use in their research and also increased user-friendliness. The number of user interfaces has been decreased so that users do not have to learn to use as many interfaces when pursuing their research needs. The database changes are:
New Databases
EBSCOhost returns
Many faculty and some students remember that the main periodical database for the McKillop Library prior to entry into the HELIN system was EBSCOhost. After joining HELIN we switched to ProQuest, as this was the database to which HELIN subscribed. After a year long evaluation the entire HELIN system has decided to switch to EBSCO Academic Search Premiere as the main periodical database to best meet the needs of its patrons. Academic Search Premiere is the world's largest scholarly, multidisciplinary, full-text database. Designed specifically for academic institutions, Academic Search Premiere contains full-text for over 3,300 scholarly publications. In addition to full-text it also contains full-page images as well as color embedded images. An Image Collection contains photographs, country and state flags, as well as maps. Academic Search Premiere provides scholarly coverage for all academic areas of study, including the social sciences, humanities, education, computer sciences, physics, chemistry, fine arts, literature, and medicine. EBSCO also includes links to over 65,000 web sites selected for their scholarly content.
Business Source Elite
New also is EBSCO Business Source Elite replacing ABI Inform. Business Source Elite provides full-text coverage of 1,050 publications in the areas of accounting, banking, business, economics, finance, international business, management, marketing and sales. Also included is company information from Dun & Bradstreet on over 3,000,000 companies.
CSA Life Sciences Collection
CSA Life Sciences Collection provides access to over 20 life sciences-oriented disciplines. This database covers 1982 to the present and is updated quarterly. Covered topics include Bacteriology, Bioengineering, Biology, Ecology, Genetics, Immunology, Microbiology, Medical & Pharmaceutical Biotechnology, Neurosciences, Toxicology, and Virology. Smartlinks back to journals in Academic Search Premiere make much of this database full-text.
EconLit
The database of the American Economic Association, EconLit provides scholarly coverage in the areas of accounting, consumer economics, monetary policy, labor, marketing, demographics, and economic theory. Linking to over 220 journals in Academic Search Premiere provides this database with some full-text access.
MagillOnLiterature
The first stop when researching literature MagillOnLiterature covers over 13,000 literary works. Included are book reviews, character profiles, critical essays, author biographies, bibliographies, and plot summaries. MagillOnLiterature replaces the Masterplots CD-ROM supplementing that content with information from the Cyclopedia of World Authors, Cyclopedia of Literary Characters, Magill's Literary Annuals, and Magill Book Reviews. The use of the EBSCO interface makes this database easy to search.
World History FullText
World History FullText provides a global view of history with content on Africa, Asia, North and South America, Europe and the Middle East. It contains over 200 full-text titles combining ABC-CLIO's historical abstracts with EBSCO's full text. In addition to history World History FullText also provides coverage of archaeology, art, culture, government, military history, politics, religion and sociology.
CQ Researcher
CQ Researcher explores a single issue in-depth each week. There are 44 reports produced each year including four expanded reports. Reports are generally 12,000 words long and strive to be completely objective and balanced on all issues. Content dates back to 1991. Recent topics included such issues as Welfare Reform, Judges and Politics, Privacy Under Attack, Nuclear Waste, Libraries and the Internet, Energy Policy, and Women in Sports.
Facts.com
FACTS.com brings together complete content from the Facts On File World News Digest since 1980 and selected content from six other core reference databases to answer questions about events, issues, statistics and people of the last 20 years. FACTS.com also delivers in-depth features on "Historic Events" drawn from the 60-year Facts On File archive. Other special features include maps, photographs, historic documents, and overviews of key issues, newsmakers and events since 1980.
Databases Switched to EBSCO Interface
CINAHL
CINAHL indexes over 1,200 professional journals covering nursing and related health disciplines. Through links to EBSCO Academic Search it will now contain 265 full-text titles.
ERIC
The Educational Resources Information Center (ERIC) produces this database essential for users researching educational topics. Searching ERIC through the EBSCO interface allows users to connect to over 500 full-text journals in Academic Search Premiere.
PsycInfo
PsycInfo contains over one million references to psychological literature dating as far back as 1887. Switching PsycInfo to the EBSCO interface allows linking to full text articles thus making the database full text. Smartlinking will provide the user with links to EBSCO Academic Search and online e-journals bringing the total to over 500 scholarly publications.
Sociological Abstracts
Sociological Abstracts is the primary database for coverage of sociology, and related disciplines in the social and behavioral sciences. It indexes over 1,640 scholarly journals. Through EBSCO smart links this database will now have access to over 700 journals full-text in Academic Search Premiere.
MCKIILOP LIBRARY ACADEMIC LIASONS
The Library has implemented a liaison program to facilitate communications between the professional librarian and the academic faculty. A librarian has been assigned to each academic department. The goal is to enhance collection development, increase the awareness of faculty needs for teaching and research, and improve services. Please feel free to contact the liaison for your department.
| | | |
| --- | --- | --- |
| Department | Librarian | Phone |
| Administration of Justice | John Lewis | 341-2687 |
| Anthropology | Christine Bagley | 341-2375 |
| Art, Theatre Arts | Joan Bartram | 341-2382 |
| Biology, Chemistry, Sciences | Olga Verbeek | 341-2281 |
| Business, Management | Joan Bartram | 341-2382 |
| Historic Preservation | Joan Bartram | 341-2382 |
| Economics | Joan Bartram | 341-2382 |
| Education | Sr. Sheila O'Brien | 341-2276 |
| English, Communication Media, Humanities | Allen Antone | 341-2278 |
| History, American Studies | John Lewis | 341-2687 |
| Holistic Counseling | Cathy Rowe | 341-2287 |
| International Relations | Cathy Rowe | 341-2287 |
| Mathematical Sciences | Olga Verbeek | 341-2281 |
| Modem Languages, Classics | Joan Bartram | 341-2382 |
| Music | Joan Bartram | 341-2382 |
| Nursing, Health Services Administration | Kathleen Boyd | 341-2374 |
| Philosophy | Ann Kowalski | 341-2290 |
| Politics | Cathy Rowe | 341-2287 |
| Psychology | Cathy Rowe | 341-2287 |
| Religious Studies | Sr. Sheila O'Brien | 341-2276 |
| Social Work | Kathleen Boyd | 341-2374 |
| Sociology | Cathy Rowe | 341-2287 |