Bloodlines Art
Ours is a Family filled with an Artistic Thirst,
Ours is But One Bloodline of the Universe.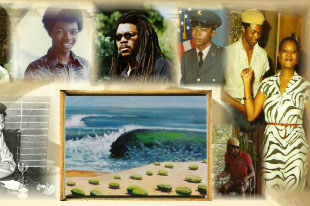 A family of artists, known as "Bloodlines Art", will have an exhibition in McKillop Library for Black History month. The exhibit, curated by Joyce Edmondson, will feature the works of several generations of an African American family and the struggles they encounter and conquer in their lives. Through their art, the family displays courage and tenacity in the face of immense hardship. The family represents their artwork using a variety of mediums that include acrylic and oil paintings, charcoal, watercolor, sculpting and needlepoint. This artistic family includes sisters, brothers, sons, daughters, cousins and one grandchild. The exhibit will be accompanied by pre-recorded CDs that provide narratives of their family history stories (narrated by Ashley Collins) and available for the viewer.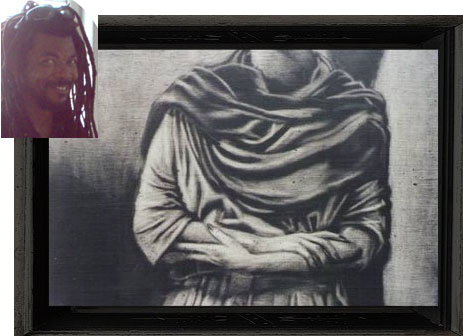 Freda's Hands by R.J.

The month-long exhibit will begin with an opening reception on Wednesday, Feb. 8 from 5:30-7 p.m. in the library.

Visit the family's website at: http://www.bloodlineart.com/