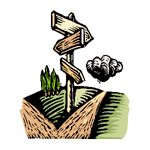 Choosing Your Major and Your Career
The Office of Academic Advising can help you declare your major.

The Career Development Center can assist you with your career path.

See both of the above websites for information regarding majors and career paths. In the library we have books on choosing careers, job finding and resume writing. Please feel free to peruse the books in the display.