Landing (between 1st & 2nd floors):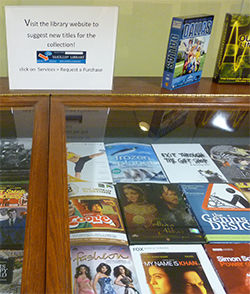 Display case on the landing between first and second floors.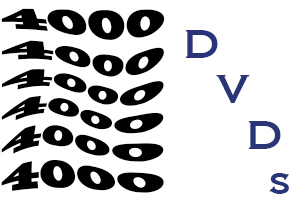 The library's DVD collection has grown by leaps and bounds over the last few years. We are just about to reach a total of 4,000 DVD titles. Whether looking for a classic film, current popular movie, or a documentary, there's a good chance that we have it, and if we don't, you are welcome to submit suggestions for what you would like. There is a suggestion box next to the Browsing DVD collection, or simply use the online request form.

Check on what is already in the collection on the library website's Video page which also includes the streaming video services available to Salve. The library's stairwell landing between the 1st and 2nd floors is currently displaying an array of the DVDs (empty packaging only) we have added in the last year.
Display by Lisa Underhill and Vanessa Dyer, Collection Services