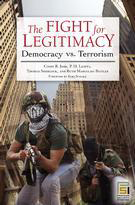 The Fight for Legitimacy: Democracy vs. Terrorosm
by Cindy R. Jebb, P. H. Liotta, Thomas Sherlock, and Ruth Margolies Beitler

Terrorism cannot be treated as a monolithic threat. Moreover, as much as we may wish to focus on the terror tactics and terrorist means, we cannot overlook the ends. In fact, good policy can only be crafted with an understanding of the terrorist strategy; that is, how terrorists integrate their means to secure their goals, given their perception of the security environment. The groups covered in this book change and evolve. While their governments must take aggressive actions to secure their populations against attacks, those governments that recognize the real grievances can simultaneously take action that addresses those grievances. This two-pronged approach simultaneously bolsters state legitimacy across the ethnic and majority populations, while demonstrating state effectiveness regarding insecurity. The authors argue that the best way for states to win legitimacy vis-a-vis terrorists is by adhering to liberal democratic values, cooperating with other states, and applying prudent counterterrorist tactics.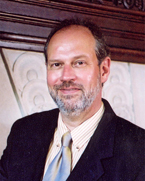 PETER LIOTTA, Director of the Pell Center for International Relations and Public Policy. Dr. Liotta research interests include the study of geography and geopolitics (particularly in Southwest Europe, the Euro-Mediterranean, and Central and South Asia) as well the re- examination of security issues in the contemporary environment. An elected member of the International Institute for Strategic Studies, he serves on the advisory boards of Estudios de Defensa del Instituto de Ciencia Política de la Pontificia Universidad Católica, Santiago de Chile, the Research Institute for European and American Studies in Athens, Greece, and the Scientific Advisory Board of the European Peace Research and Security Studies (AFES-PRESS) Foundation in Mosbach, Germany. He earned a bachelor's degree in humanities from the United States Air Force Academy in 1978. He has a master's degree in communication from the University of Oklahoma, a master's degree in English literature from Cornell University and a master's degree in national security and strategic studies from the Naval War College. He also has a master of fine arts degree in creative writing and translation from Cornell and a Ph.D. in humanities from Salve Regina.

Dr. Liotta has received a Pulitzer Prize nomination, a National Endowment for the Arts literature fellowship, two Fulbright scholarships, the Robert H. Winner Award from the Poetry Society of America and the International Quarterly Crossing Boundaries Award. Dr. Liotta has authored 15 books and numerous articles in fields as diverse as poetry, criticism, education, international security, intervention ethics, and foreign policy analysis, as well as having written a novel about Iran. His work has been translated into Arabic, Bosnian, Bulgarian, Farsi, French, Greek, Hindi, Italian, Japanese, Macedonian, Portuguese, Russian, Serbo-Croatian, Spanish and Turkish.


---

COLONEL CINDY R. JEBB, PH.D., is Professor and Deputy Head in the Department of Social Sciences, United States Military Academy, West Point. She teaches courses in Comparative Politics, International Security, Cultural Anthropology, and Terrorism and Counterterrorism. Colonel Jebb has served in numerous command and staff positions in the United States and overseas, to include tours with the 1st Armored Division, III Corps, and the National Security Agency. Before reporting to the United States Military Academy, she served as the Deputy Commander of the 704th Military Intelligence Brigade, which supported NSA. During 2000-2001, she served as USMA Fellow at the Naval War College (2000-2001), where she taught the graduate-level course on Strategy and Force Planning. She has two books published in 2004: Bridging the Gap: Ethnicity, Legitimacy, and State Alignment in the International System, (Lexington Publisher) and Mapping Macedonia: Idea and Identity, co-authored with P.H. Liotta (Praeger Publisher). The Fight for Legitimacy: Democracy Versus Terrorism (co-authored with P.H. Liotta, Thom Sherlock, and Ruth Beitler) is due out in 2006. Colonel Jebb received a Ph.D. in Political Science from Duke University in 1997, a MA in Political Science from Duke in 1992, an MA in National Security and Strategic Studies from the Naval War College in 2000, and a BS from the United States Military Academy in 1982.