1st Floor Foyer:
Native American Heritage Month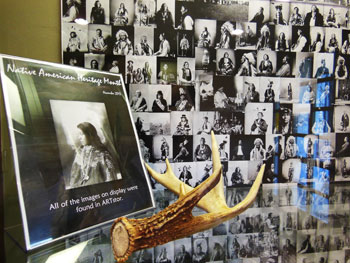 In the library's foyer, we have a display in the glass cases featuring pottery and projectile points on loan from Jon Bernard Marcoux, assistant professor from the Cultural and Historical Preservation program. Information on where the artifacts were found, as well as what year they are from can be found in the display.
Also featured are portraits and images of Native Americans, all found in the library's database, ARTstor.
For more information on Native American Heritage month visit: http://nativeamericanheritagemonth.gov/index.html
Also on display (on the new release stand) is a display of literature to celebrate Native American Heritage month. For more, browse the catalog by Subject: Indians of North America.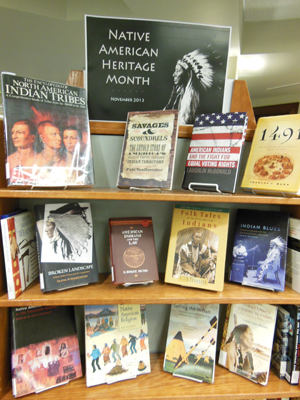 Display created by Vanessa Dyer