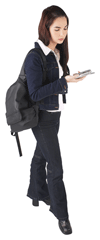 The Millennial Generation's Attitudes toward Books and E-Books

Arlene Nicholas and John Lewis will present their research on the attitudes of Millennial generation students at Salve Regina regarding usage and intended usage of books, e-books and audio books. The Millennial generation is the most computer literate generation to enter the workforce. Also known as the Net Generation, those born from 1981- 2001 have been raised in an era of instant access. The 3x5 index card to them is a historic relic said to have been used for cross references in the library and recipes. Their learning and communication style is through multi-media. The common method of contact is text messaging and instant messaging as well as cell phones. Learning has even moved into web-based tools such as WebCT©, online journals and iPod© downloads. The value of traditional books for learning and entertainment may be limited for these technologically savvy young people. Their views give an illustration of the outlook of this generation towards the evolution of digital media and how dependent their research skills are on technology.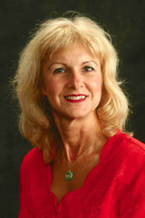 ARLENE J. NICHOLAS, Instructor in the Business Studies Department at Salve Regina University teaches courses in human resources and business communications. Dr. Nicholas' research interests include generational studies focusing on millennial issues, teleworking and work/life balance. During her school break, she enjoys traveling to other countries and experiencing the history of different cultures. Dr. Nicholas earned a bachelor's degree in Biology, specializing in Microbiology, a master of arts degree in Human Resource Management and a master's of science in Information Systems Science from Salve Regina University. Her Ph.D. in business administration was earned at Touro University International (TUI)."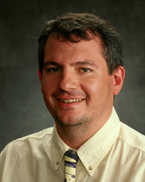 JOHN K. LEWIS, Electronic Resources Librarian at McKillop Library and an adjunct faculty member of the Business Studies Department at Salve Regina University. His background includes a previous career as an attorney, a juris doctorate from Suffolk University Law School, a master's in Library and Information Science from the University of Rhode Island, and a master's in Information Systems Science from Salve Regina University. He teaches courses in business law, business research, and sports law as well as a graduate online business law class. Research interests include the usage of digital resources in a library setting.