Creating and Preserving the American Home: Ochre Court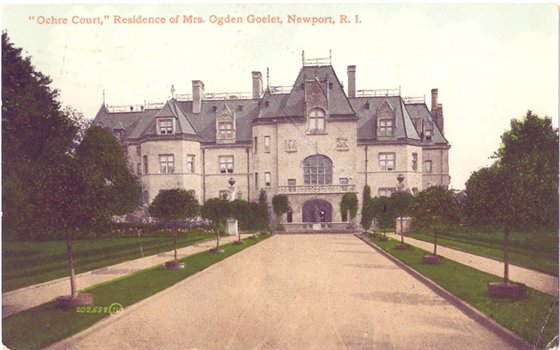 A new exhibit on the first floor of McKillop Library uses items from the Archives and Special Collections to show how Ochre Courtís past and present uses fit into the themes of the upcoming 12th annual Conference on Cultural and Historic Preservation. Ochre Court was constructed and furnished lavishly, as documented through correspondence and receipts from vendors as well as in photographs of the interior design. Through adaptive reuse and specific renovation projects, Salve Regina has continued to preserve the building while making functional use of the spaces.

The exhibit is located in the glass case near the Special Collections Room.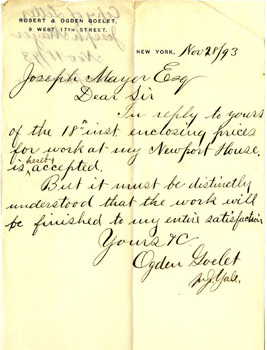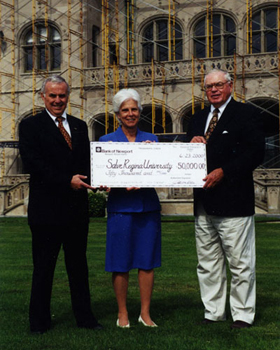 Work at the house in 1893 Restoration work in 2000