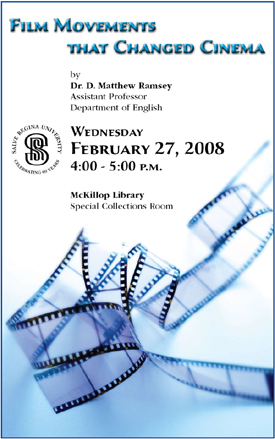 With clips from Hollywood and foreign films, Dr. Ramsey will talk about films and film movements that have had an influence on so many of the movies being made today. He plans to focus on five movements: French New Wave, Third Cinema, German Expressionism, Film Noir, and Italian Neo-realism.
Find videos in the library.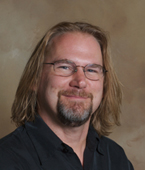 Dr. D. Matthew Ramsey is an assistant professor in the English Department. His interests include film studies, adaptation theory, post colonialism, world cinema, critical theory and 20th century American and British literature. Ramsey holds a doctorate from Ohio State University, where his dissertation was titled "How's That for High? Faulkner and Reputation(s) in the Early 1930s."