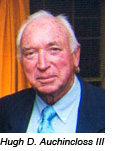 The Hugh D. Auchincloss Middle East Book Collection was given to the Pell Center for International Relations and Public Policy here at Salve Regina University in 2003 by Mr. Auchincloss. The gift reflects the donor's life long interest in the Middle East.

The collection, in three parts, consists of books, pamphlets and ephemera, and periodicals. The books have publication dates ranging from the late nineteenth to the early twenty-first century. Many were published in the Middle East and in some cases are inscribed to the donor by well known authors. The pamphlets and ephemera reflect the current responses by a wide range of organizations to questions pertinent to the Middle East at the time they were published. The ephemera demonstrate Mr. Auchincloss' immediate interests as he tore out pages from current publications ranging from the New York Times to Time Magazine.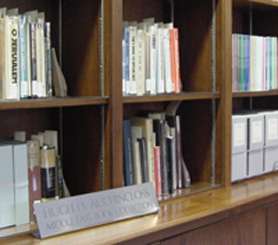 The Hugh D. Auchincloss Middle East Book Collection is currently housed in the Special Collections Room at the McKillop Library until such time as it can be moved to the Pell Center.

The collection is available for use by appointment.