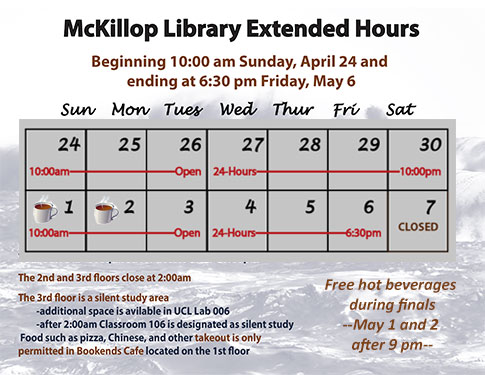 During the 24-hour extended access times, please be aware:
The second and third floors will close at 2 AM
Only the first floor will remain open through 8 AM
Card swipe access only during extended hours; please bring your Salve ID to enter after 10 PM!


Are there quiet areas in the library?
Yes! The library as a whole is fairly quiet but --
The 3rd floor is the silent study floor. Please be considerate!
Room 106 is reserved for quiet study from 2 am - 8 am
Computer Lab 006 (Garden Level) is designated as an extra quiet study area during finals.
Please do group work on the first or second floor.
Are there areas for group study in the library?
Of course! Groups can
book a study room online
for the following
study rooms
:
Room 217 includes:
60" flat screen display with Cable TV access
Connections for various devices/laptops for projection onto the display
Touch-screen control panel
Conference-style table (seats 11)
Dedicated PC with wireless keyboard/mouse (attached to monitor)
iMac computer with USB microphone
Dry-erase board (magnetic) w/ dry-erase marker set*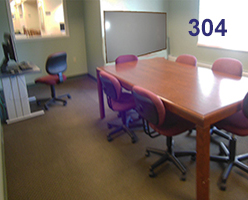 Room 304 includes:
Table with moveable chairs (seats 8)
Two desktop PCs
Dry-erase board (magnetic) w/ dry-erase marker set*
Room 306 includes: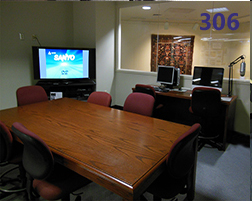 46" plasma display with dedicated PC, wireless keyboard and mouse, laptop connection cables, Cable TV access, VCR/DVD player
Desktop PC computer
iMac computer with USB microphone
Television with DVD/VCR player
Dry-erase board (magnetic) w/ dry-erase marker set*
Room 317 includes: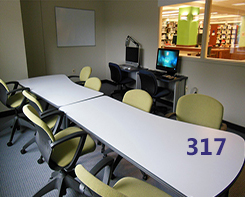 Desktop PC computer
iMac computer with USB Microphone
Movable tables and chairs
Dry-erase board (non-magnetic) w/ dry-erase marker set*
*Additional dry-erase marker sets available for check-out at the
1st FL Circulation (front) desk.
Study rooms can be booked for a maximum of 3 consecutive hours ONLINE. If a study room is not reserved then it is available on a first-come-first-serve basis
, but we will give priority to groups of three or more students.
For larger groups (8 or more), advanced reservation of the Electronic Classroom 106 can be made at the information desk in the library or by calling (401) 341-2289.
Where are the scanners and printers located?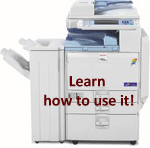 Printer/Copier/Scanner Multifunction:
First (main floor): 3
Second floor: 1
Third floor: 1
University Computer Labs (UCL) (Garden Level): 1
Features available:
Print in black & white and color
Double-sided printing
Copying
Scan to email feature
Scan to USB Flash Drive
Print wirelessly from your laptop over the wireless network (students only). Please log into MySalve and select "My Printing" from the right sidebar to download the print drivers needed for laptop printing (PC & Mac).
Black & White printing costs .10¢ per side of page;
Color printing costs .25¢ per side of page
(The $20.00 printing allotment, allocated each semester, includes 200 sheets of single-sided black & white printing or 100 sheets of double-sided black & white printing. Please note that color printing will deplete the number of allotted pages faster.)
Students, faculty, and staff need their Salve IDs to copy, print, and scan.

Extra scanners available:
1st floor - right side: 1 HP scanner attached to a PC
1st floor - left side: 1 HP scanners attached to a PC and 1 Epson scanner attached to a Mac.
What do you have for checkout or purchase?
The library has a number of gadgets and items for purchase or check-out! Just go to the front Circulation desk (1st FL) and bring your Salve ID. Here's the list of items we currently have available: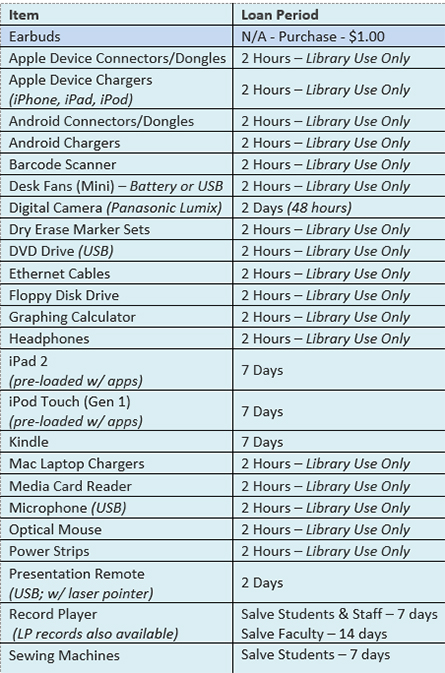 I need specialized software; where can I find it?
Some library computers have duplicates of the software found in Computer Lab 006. Here's where they are in the library and the extra software that is installed:
Table of 4 PC computers outside of Classroom 106:
Pro Tax Series
Quick Books
MatLab
IBM SPSS Statistics
Note that Microsoft Visio and Project are only available in the Labs (Garden Level).
Also, all of our Mac computers are duplicates of those in the Mac Labs (Antone).
If you need other software, try the Computer Labs in the Garden Level of the Library.
Need research tips?
Step by step tutorial on how to do research.
Includes an assignment calculator!

Help finding books on a particular topic
Help finding articles on a particular topic
Help citing sources
Writing Essays - Don't Fool Yourself

Also, see our Research Tools to find books, articles, e-books, and videos.
Need study tips?
JCU Learning Skills Online
These modules, from James Cook University, provides some useful strategies for coping with exam time.

StudyTips.org
Provides articles, test-taking strategies, learning information, writing help, math help, science help, and helpful links all related to helping you study more effectively.