Your Library Account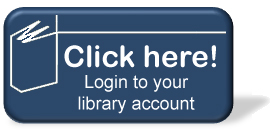 Note: Login to our new Tipasa ILL portal to check the status of Interlibrary Loan Requests and/or to create a new request. You may be asked to login with your Salve credentials.
I want to change my password. (Needs to be done in the Salve Portal)
Logging into your library account enables you to:
Self-renew your check-out items.
Conduct a search, save it, and come back to it later.
Request material from other HELIN libraries without re-entering your name and barcode each time.
Cancel requests.
Your library account provides information on:
Affiliate Borrowers: Please call the McKillop Library at 401-341-2291 for information regarding your account.